Digital Skills for Your Team
At Foxize, we understand that digital transformation is crucial to keep your organization at the forefront. We offer a comprehensive training program designed to equip your employees with essential digital skills.
All the key digital skills your team needs to grow
Information Management

Remote work

Digital identity

Data Literacy

Digital Communication

Digital Disconnection

Security and Privacy

Lifelong learning

Content Creation
Our training program is designed to foster your employees' growth and development
Gain insights into the digitalization levels of your employees to create a customized program.
Evaluate their digital skills through a secure control panel, ensuring individual privacy.

Receive a personalized report with specific recommendations for each team member.

Get a customized training plan to enhance your team's capabilities.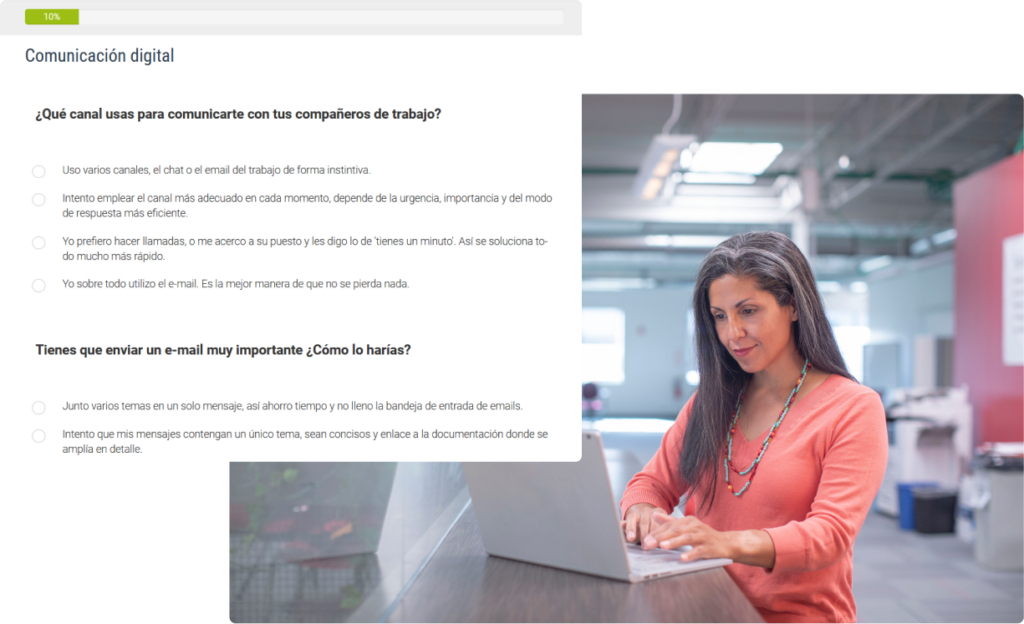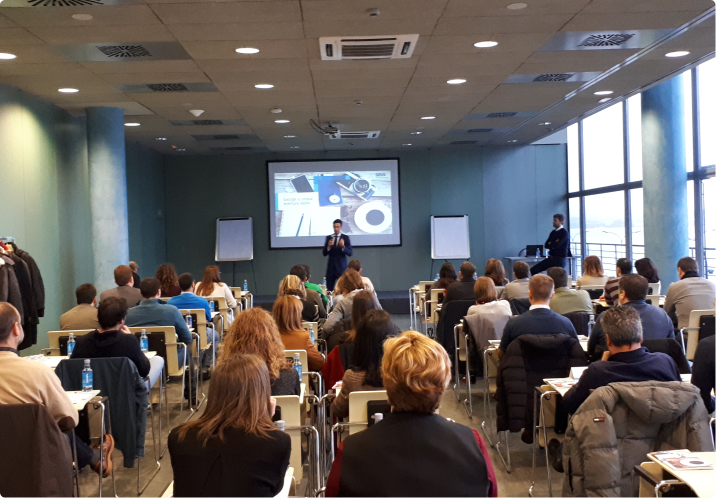 Motivate your team by highlighting the importance of developing digital skills and how it can positively impact their career
Tailored Training for Your Team
Combine online, live and in-house content to get the most out of learning.
We offer various learning methods to cater to your team's needs:
Continuously evaluate your team's progress and its contribution to your organization's goals:
Monitor Activation Level: Track the percentage of employees who have completed the program

Measure Satisfaction: Assess program ratings by participants.

Evaluate Learning: Compare competency levels before and after each program.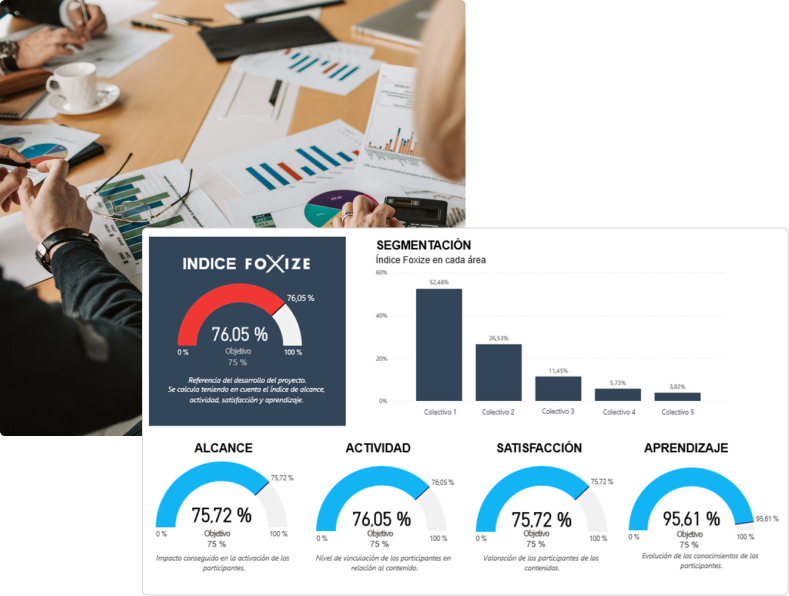 Take the first step towards a company committed to the growth and development of its employee